Have you ever looked at your team's analytics dashboard and thought the numbers looked off? Have you shared a sales report with your CEO only to have her tell you that your data is "wrong?" Have you been paged at 3 a.m. by your marketing team because something "broke" in your data datawarehouse?
If you answered yes to any of these questions, you're not alone. Bad data, unreliable dashboards, and broken pipelines are an increasingly common reality for any data-driven company, which, in today's data-obsessed world, literally means all companies.
The good news? The best data teams are on to the solution: Data Reliability. In fact, data leaders across industries are already applying data reliability to their pipelines.
To celebrate the pioneers of this new category, we're honored to highlight this select group of data leaders and early adopters of data reliability. These enterprises are charting a new course for what it means to be truly data-driven in today's world: having trusted, reliable data in industries such as online marketplaces, financial technology, eCommerce, B2B software, consumer technology, and retail.
Online marketplaces
Eventbrite relies on accurate, timely data to bring communities together through events that fuel their passions and enrich their lives. In 2019 alone, Eventbrite powered over 4.7M events and served more than 949K event creators. Crystal Valentine, Chief Data Strategy Officer, manages a 30-strong team of data professionals tasked with generating accurate insights about these experiences.
"In our remote-first world, Eventbrite gives individuals a new and significant way to make powerful connections and build meaningful communities. My team fulfills this mission by leveraging rich, data-driven insights to fuel these experiences and improve our product. To further this commitment to data excellence, we are excited to partner with Monte Carlo to deliver full Data Reliability across our entire platform," Crystal said.
Monte Carlo is thrilled to partner with Crystal and the rest of the Eventbrite team to bring end-to-end reliability to their data ecosystem.
Financial technology
As a digital-first real estate platform, Compass leverages data-driven technology to make the search and sell experience intelligent and seamless for agents and property buyers worldwide. Suvayan Roy, Senior Product Manager at Compass, oversees workflows for the data team responsible for building and maintaining the analytics pipelines for their entire 13,000-person organization. Keeping tabs on the upstream and downstream dependencies for their Looker dashboards is top-of-mind for Suvayan; if data breaks, his team needs to be the first to know and solve.
"Monte Carlo's monitoring feed to Slack gives me comfort that our data is healthy and everything's working as designed. And on days where something goes wrong, I know my team will be the first to know and that we'll be in command of the situation," Suvayan said.
B2B software as a service
As the world's leading wellness services marketplace, Mindbody is a company with data at heart. Alex Soria, VP of Data & Analytics, is leading the charge with a team of over 25 data scientists, business intelligence analysts, and data engineers responsible for ensuring that the insights powering their product is fresh and reliable.
"Data-driven decision making is a huge priority for Mindbody, but our analytics are only as reliable as the data that informs them. We are working with Monte Carlo to monitor and alert for abnormalities in the data life cycle, such as null values and duplicate data, that would otherwise go unnoticed until it's too late. By partnering with Monte Carlo, my team can achieve full Data Reliability across our pipelines," Alex said. "Monte Carlo's field-level lineage for Tableau is out of this world."
We are thrilled to partner with Alex and the Mindbody team to prevent broken data in their analytics pipelines and dramatically increase trust in data – setting the tone for excellency in data-driven online marketplaces.
Insurance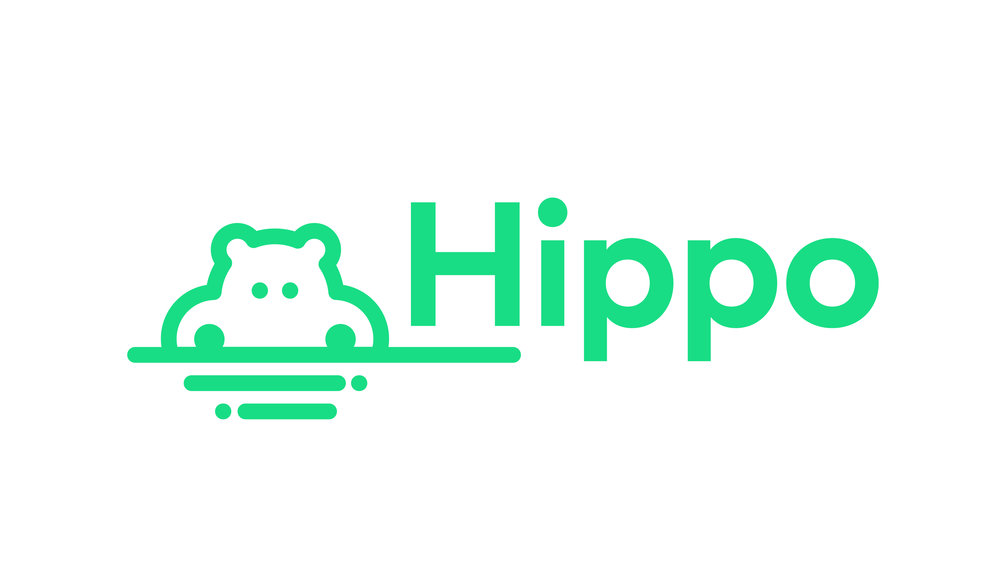 Hippo is a home insurance company that's reinventing the way people safeguard their most important asset. This fintech unicorn leverages data-driven insights and cutting-edge technology to streamline the process of buying homeowner's insurance and modernizing coverage. Hippo ensures that the data powering their services and delivering excellent customer experiences is accurate and fresh.
"Hippo is revolutionizing the home insurance industry, an effort that is only possible if the data we use to build our products and fuel our operations is reliable. Monte Carlo ensures data reliability through their robust data observability engine, giving us visibility into core pillars of data health. With Monte Carlo, I know that our data pipelines are in working order and my executives and partners can trust our analytics." said Neta Gur-Ari Krakover, Senior R&D Manager of Data at Hippo.
Monte Carlo is inspired by and excited to support Neta and the Hippo team with their world-class data reliability goals as part of their mission to deliver the best home insurance to customers across the U.S.
eCommerce
Yotpo is an industry-leading commerce marketing platform that helps brands accelerate their growth by enabling advocacy and maximizing customer lifetime value. The $1B unicorn works with customers across the world to help customer success and sales teams distribute customer reviews, visual marketing, and referral programs. For Yoav Kamin, Director of Business Performance, reliable data is foundational to the success of this mission.
"Our execs rely on my team's dashboards to make decisions. With Monte Carlo, we know exactly what to update when there's a change in our data, so there's no downtime and no fire drills. Our decision makers are happier and I can sleep at night," said Yoav.
Retail
The Farmer's Dog is a leading direct-to-consumer company that's reimagining how we feed and care for our pets. Their first product seeks to transform the unregulated, highly processed world of commercial dog food by delivering simple, freshly-cooked, nutritionally-complete meals through personalized subscription plans. Having filled tens of millions of bowls (and counting) nationwide, The Farmer's Dog is keeping its data pipelines as fresh and healthy as the food it delivers. In fact, the two are inextricably linked.
As Rick Saporta, Head of Data Strategy & Insights notes, "The Farmer's Dog relies on data-driven intelligence to power our operations and fuel the growth of our company. In short, more reliable data means we can ensure we are delivering optimal products, experiences, and service, for humans and canines alike. As part of this approach, we use Monte Carlo's Data Reliability platform to monitor, identify, and prevent Data Downtime incidents. We look forward to continuing to partner on bringing our data vision to life." One of Rick's favorite parts of the platform? Its speedy, no-code onboarding. "Within minutes of deploying Monte Carlo, my team was up and running, and we had full visibility into our data pipelines."
As Monte Carlo's early customer and believer, we couldn't be more excited to work with Rick and the rest of the team at The Farmer's Dog.
Resident is a house of direct-to-consumer brands in the home goods space, including Nectar and DreamCloud. With $250M+ in annual sales, Resident is quickly becoming a rising star of home furnishing. To meet the needs of its customer across its portfolio of popular brands, Resident relies on accurate, timely insights to inform its business strategy. Underpinning these insights is a rich and multifarious ecosystem of data sources and analytics tooling maintained by Daniel Rimon and the rest of her data team. When data downtime strikes, Daniel needs to be in the know and resolve the issue first, before it affects any downstream dependencies.
"I only use 3 tabs at work: Gmail, BigQuery, and Monte Carlo. I never make a change to our data infrastructure without checking Monte Carlo first. That way, I can avoid data disasters before they ever happen." said Daniel Rimon.
What's next for the Data Reliability category?
The promise of Data Reliability extends far beyond these select groups of enterprises, affecting companies across healthcare, banking, hospitality, education, and literally every other space that relies on data to innovate and maintain a competitive edge.
The best part of this journey? Working with data leaders across the space to pioneer this category. With the right Data Reliability approach, teams across industries can eliminate Data Downtime and unlock the full potential of their data.
Interested in joining the Data Reliability movement? Book a time to speak with us using the form below.